Yonder UC Features
With all the included features, you have more time to focus on what you want to do. If you need a game of ping pong, we have a table open. See our comprehensive list of features below.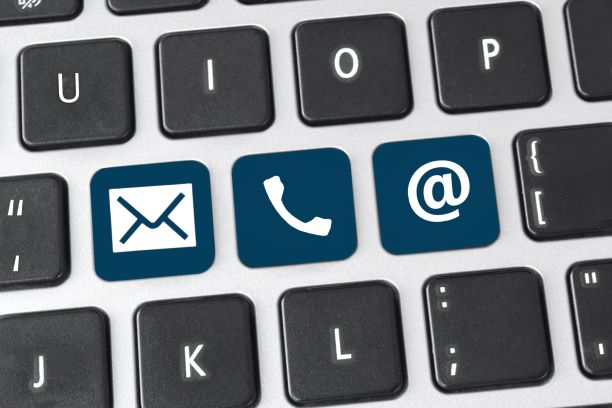 User Features
Account Codes
Account Codes are used for tracking (billing) purposes. The system will ask the caller to enter the account code (or a client account number) after a number is dialed, and it will then be displayed in the CDR (Call Detail Record) after the call is completed.
Anonymous and Call Rejection
Using this feature, you can block unwanted calls to your phone, as well as calls from anonymous and unwanted numbers.
Busy Lamp Field
A light on an IP Phone or a colored indicator next to a name in a softphone or web client, that tells you whether another extension connected to the same PBX is busy or not.
Call Forwarding
Call Forwarding Always, Call Forwarding Busy, , Call Forwarding No Answer, Call Forwarding Not Reachable, Find Me (multiple numbers), Sync with Server
Call Reporting
Detailed history of call logs inbound and outbound.
Call Monitoring
Automatic recording, supervisor mode, or silent monitoring
Call Pickup
By department, by domain, or directed call pickup per user
Call Record
Recording of users, groups, conferences, and any other interaction within the organization
Call Status
Real time portal access to organization calls in progress
Call Transfer
Attended Transfer, Blind Transfer, Intercom Transfer, Transfer to VM
Call Waiting
If you are old school
Calling Line ID Blocking
Block unwanted inbound calls from specific caller ID or private/unknown numbers
Client Call Control
Control devices, answering, transfer through an API or the user portal
Conferencing (Multi-Way Calling)
Convene conferences, invite attendees, multiple conference rooms, scheduled or instant conferences, web-based setup
Device Auto Provisioning
Our phones and devices register themselves. No IT intervention is needed. You never have to touch the GUI on a phone
Direct Inward Dialing
You get your own phone number! Special...
Do Not Disturb / Call Rejection
Do Not Disturb and on demand call rejection to VoiceMail
Extension Dialing
You can dial other users. Again... Special...
Hunt Groups
Groups allowing orderly presentation of calls to specific groups of users
Instant Messaging
Instant messaging through Reach UC (via XMPP or SIP SIMPLE)
Intercom Calling
Call with an open microphone. Don't like ringing telephones, calls can just open your mic when presented. Careful...
Last Number Redial
Everyone had this in the 80s
Message Waiting Indicator
How else would you know you have messages? Maybe sending voicemail to email, maybe have the system call you and let you know. We can light a light. Wahoo!
Music-On-Hold
System wide or user selectable. Allow users their own music on hold when they put callers on hold... or don't.
Simultaneous Ring
Ring multiple devices, phones, extensions, iPads, etc... at the same time. Let some ring first and then delay ring others. Up to 25 phone numbers, extensions and devices can ring simultaneously. That's too much!
Video Telephony
Send and receive video calls.
Voicemail
We have Voicemail! Unlimited greetings, timeframes, notifications, forwarding, user GUI for visual voicemail... Too much to list
Web User Portal
Make everything work with a super simple user GUI for each user in the system.
Web Admin Portal
To program system features and to help those users that can't help themselves.
Group Features
ACD
Feature to answer and direct calls in a distributed way to users in specified group(s).
Auto Attendants
Provides a voice menu to route callers to extensions, route to groups, or to system resources. Yonder provides unlimited auto attendants.
Barge In
By utilizing the Barge In features(Join Call/Whisper/Listen Only), Call Center Supervisors are able to monitor and manage agents.
Call Park
System wide call park locations with or without ringback. Park keys for BLF available for status indication of held locations
Device Inventory
GUI to show device inventories per user or through entire organization
Departments
Add departments to ring groups or distinctively ring based on a user department assignment
Group Instant Messaging
Instant message entire groups in the organization
Hot Desking
Provide a mobile workforce inside the organization allowing users to log into phones and devices and route calls to those based on signed in user
Hunt Groups
Call routing to groups and order your groups to efficiently rout calls
Listen in
Provide supervisors the ability to listen in on calls to monitor quality
Office Manager Portal
To see status of Active calls, call records, call statistics, and provide configuration changes to Auto Attendants, Provisioning, Queues, VoiceMail, call routing, and to help those users that can't help themselves
System Modes
Unlimited modes and timeframes to provide system routing changes quickly on demand or per schedule
Paging
System wide, group, internal and external paging within the organization
Simultaneous Ring
Ring up to 25 destinations simlutaneously
System Features
Custom Integrations
Salesforce, Hospitality and Hotel Systems, Click to call from wordpress and other CMS
API
Access to API for call control, configurable OAuth Permissions, Even subscriptions (webhook)
Fault Tolerant
Active-Active Architecture, Geo-Distributed (New Jersey, Dallas, Las Vegas, Minneapolis, Atlanta), Highly Scalable, rolling and hitless upgrades
Security and Fraud Detection
Auto block failed registrations, auto block SIP port scanning, auto block promiscuous SIP
Device Provisioning
Customized directories, domain and device overrides, MAC management, remotely triggered updates, supports major SIP endpoints, zero touch device
Regulatory Compliance
HIPPA compatibility, 911 emergency calling solution, CALEA (lawful intercept)